Melting Holding Furnace, using Heavy Oil Burner
Overview
The advantage of using heavy oil as furnace fuel is that it has relatively lower cost as compared to furnace fueled up via natural gas or heating electrically. Heavy oil has low shipping and storage costs, accurate metering and nozzle with good atomization performance. It achieved the same combustion effect as gas fuel. Countries such as India, Pakistan, Uganda, etc. implement natural gas in melting furnace.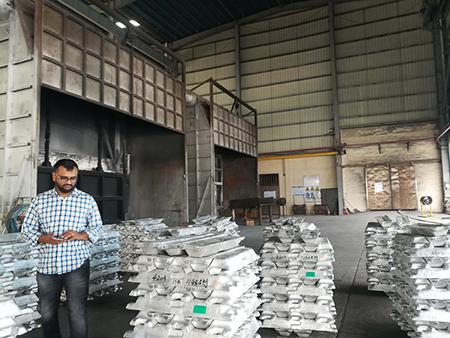 Custom-made products for previous customers
In August 2015, a customer from India visited our factory. The customer requested solution schemes from us to custom-made a melting and holding furnace with 10 tons production daily after the visitation. The furnace was requested to fuel by heavy oil. Therefore, we proposed 10 tons melting and holding furnace scheme according to our customer needs. With 8 hours per shift and 3 shifts per day, the daily production achieved 30 tons. Melting furnace lining bricklaying. After 6 months of follow-up contact, the customer accepted our suggestions eventually and signed a contract with us.
Parameters
Tonnage: 10 tons
Dimensions (LengthxWidthxHeight): 4900mmx4200mmx3200mm
Energy consumption: 65m3/t.AL
Production capability: 30tons/ day