Holding Furnace
Description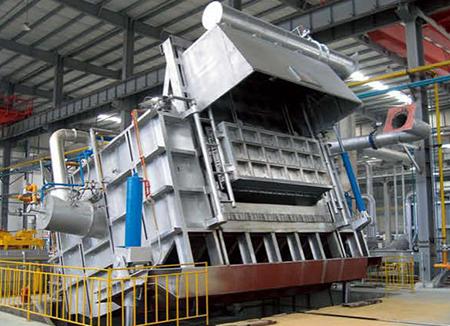 Holding furnace mainly used for heat preservation, standing and casting of molten aluminum. Holding furnace has similar structure as the melting furnace and they differ from each other depends on the power used in combustion system as holding furnace uses smaller power. Since the holding furnace has similar structure as the melting furnace and hence it can replace melting furnace to guarantee production for a short term. The external material of the holding furnace made of Q235 steel whereas its internal made of refractory bricks and high alumina brick. Non-adhesive aluminum castable or high strength low cement castable is used for internal casting. We can provide custom-made products such as holding furnace using natural gas, holding furnace using electric heater, holding furnace using heavy oil burner, holding furnace using diesel for our customers.
Parameters
Production: 5 tons- 60 tons
Furnace door type: straight or tilted
Furnace type: tilted or fixed
Heating speed: 30℃ / hour
Air pressure: 65-100kPa
Temperature accuracy: ±5℃
Highest working temperature: 1050℃
Highest control temperature: 1100℃
Details
Bricklaying of furnace lining
Bricklaying with strong refractory materials which is applicable in any furnace type and any alloy smelting.
Easy and convenient for maintenance, low maintenance cost. More suitable for economical furnace type. The economical furnace has smaller tonnage. For example, aluminum melting furnace with volume 10 tons and below is suitable with lining bricklaying.
Casting lining
The better the mixing of the refractory lining, the longer the lifespan of the bricklaying structure.
Using non-adhesive aluminum castable or strong strength cement castable. As such, the furnace has excellent sealing property and therefore the overall heat preservation of the furnace is guaranteed. Heat energy lost is minimized.
---
Example of industrial furnace